The best thing I ate in the entire last year was a sandwich created by the Bone & Gristle Boys called The Boss Hog. In all of 2012, there was nothing, not a single thing, that passed my lips that tasted better than this Grilled English Muffin stuffed with cornmeal crusted and deep-fried pork cutlet, slow roasted chili rubbed pork, chicharrones (of course!), jalapenos, ranch, market greens, Vermont cheddar, smoked pickles and red onions! And sadly, you cannot go out and try the ultimate in deliciousness because the Bone & Gristle Boys is not a restaurant or a food truck in San Francisco, but a team of two guys: Ryan Farr of 4505 Meats fame and Matt Jennings of Farmstead in Rhode Island. And no matter how much you beg Farr, who is the nicest guy, he will not make this sandwich without his friend. Trust me, I've tried. However, he did say that perhaps they will make it again when Jennings visits, hopefully this year. If they do, I will so be there!
In the meantime, the hamburger from 4505 Meats at the Ferry Building has its own devout following. For several years, it's been on 7×7's list of 100 Things To Eat Before You Die and I've heard rumors that this burger will transform your non-meat eating child into a carnivore, but they are just rumors.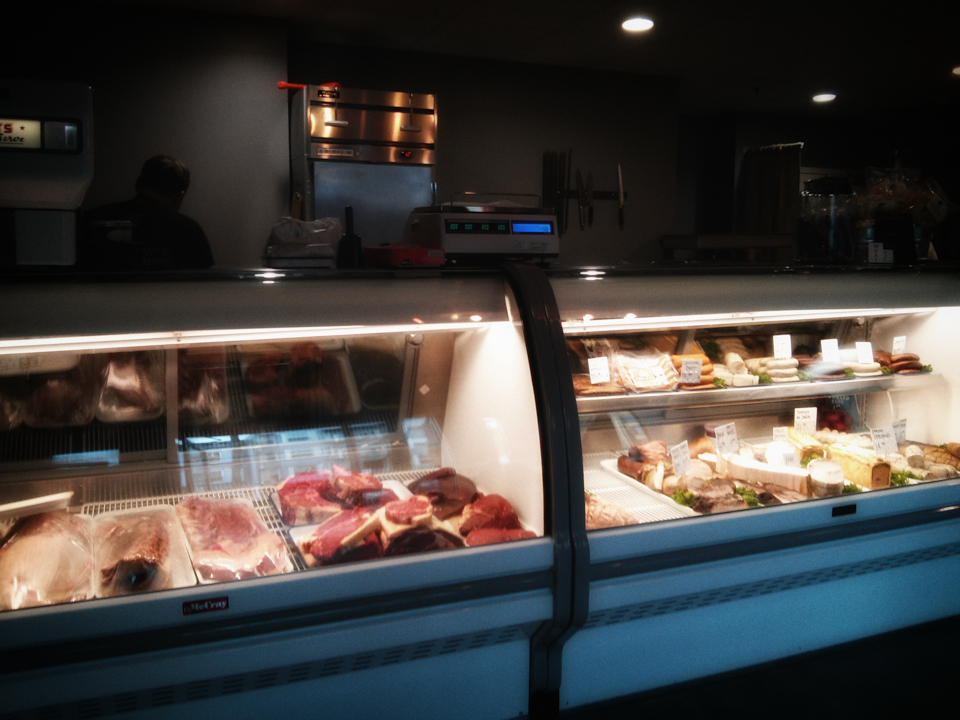 And if you're looking to buy meat, Farr has opened up a small butcher shop in the Mission. I stopped by there the week it opened and picked up pork shoulder, pork loin, oxtail and beef shank with a good amount of bone marrow, and chorizo. There were a lot more exotic items available as well; if you're looking for a trotter, I saw one there. Farr was super helpful in suggesting different cuts of meat that would taste great in the preparation methods I had planned to use. And everything came out delicious. We replaced the shortribs with the oxtail and the beef shank and I'm pretty sure it tasted better than it would have if I had followed the recipe. If you need a specific cut of meat, call ahead of time and they can order it for you.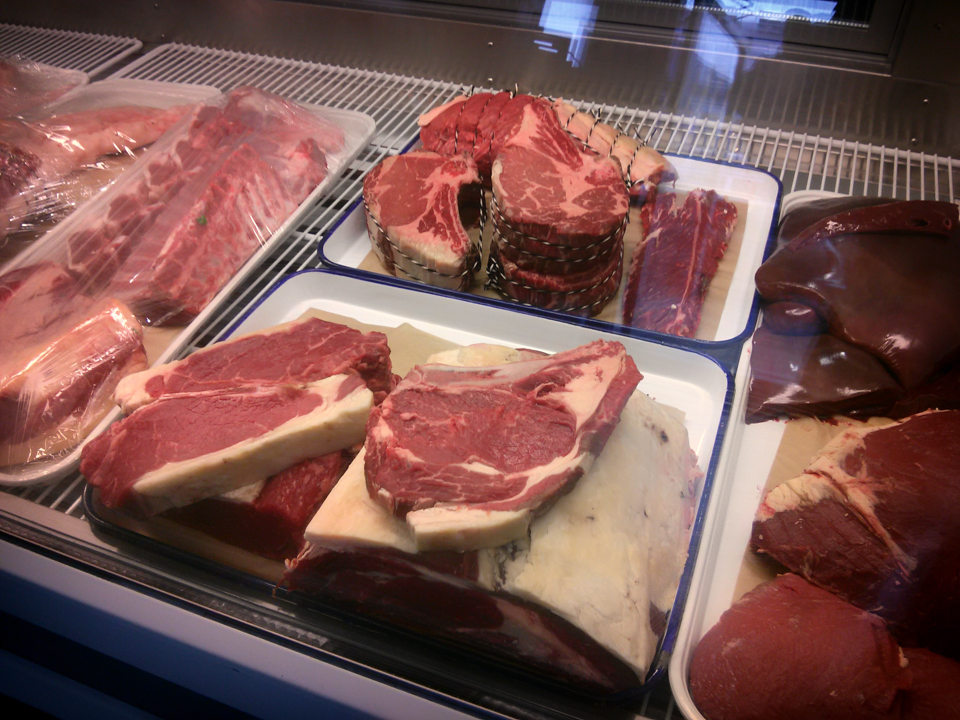 In addition to serving the highest quality of meat (grass-fed and pasture-raised), I absolutely love Farr's philosophy on using the whole animal. I think if you're going to eat meat, this is the most sustainable, environmentally friendly and respectful way to do so…short of becoming a vegetarian. Farr is kind of a star on this subject…check out his book: Whole Beast Butchery: The Complete Visual Guide to Beef, Lamb, and Pork
. The pages of his book are used as wallpaper in the shop.