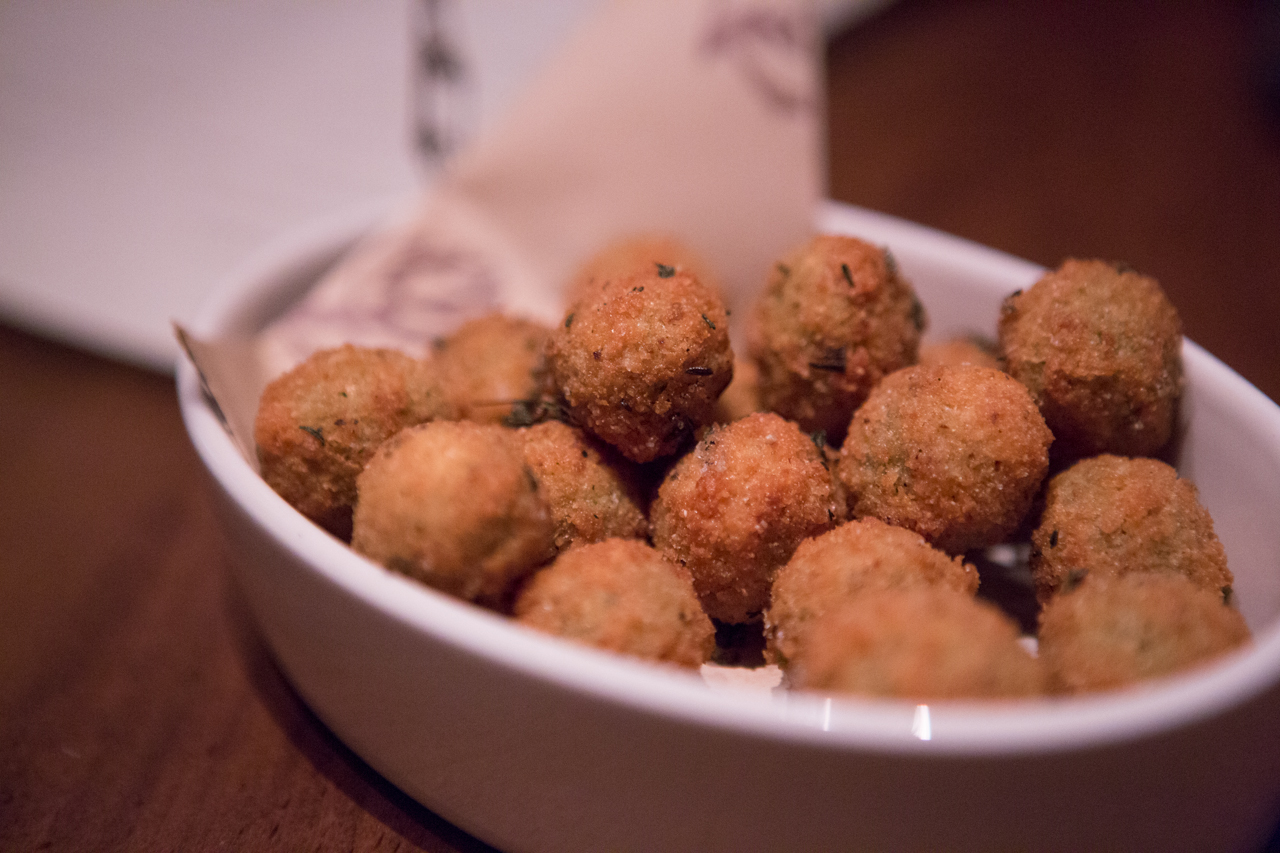 Fried Olives
Locanda is my go-to restaurant in the Mission. It was the Jewish artichoke that put it on the map, but I haven't ordered it since my first visit. From the owners of Delfina and Farina, Locanda focuses on the dishes found in Rome. I have so many favorites there, but I always order the Fried Castelvetrano Olives. It's the perfect combination of salty, cheesy, and fried goodness. It goes great with the inventive cocktails or a glass of wine.
Other dishes on my go-to list:
Pizza bianca – the ingredients are seasonal and changes constantly. Sometimes there will be fava beans and other times there were be prosciutto. And it's not pizza.
Trippa alla romana – Not for the faint of heart, this intestine dish is delicious if you like a chewy texture.
Rigatoni alla carbonara – Oh so indulgent, I order this on every visit. Made with guanciale, Tully Dolci egg, pecorino, and black pepper, it's so rich.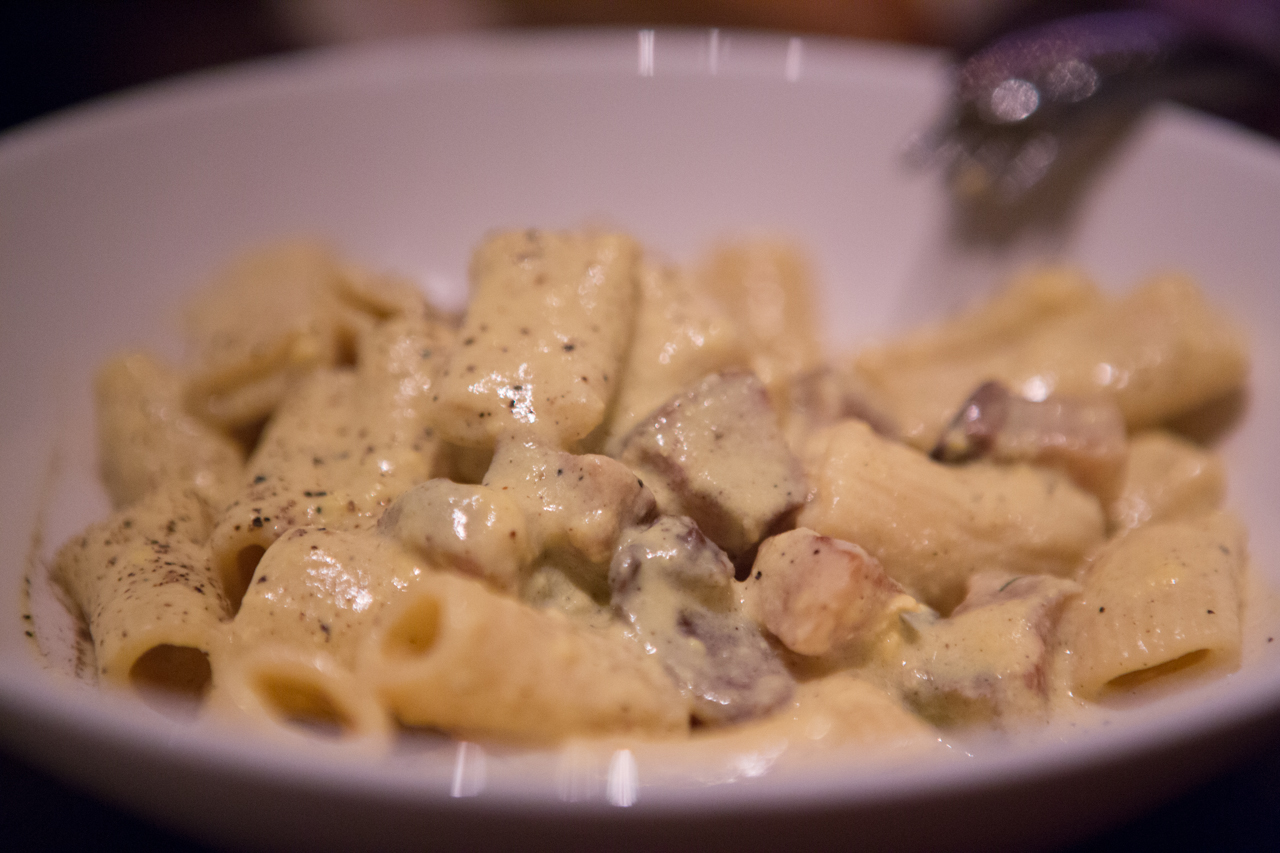 Rigatoni alla Carbonara
One of my favorite dishes is no longer on the menu – the oxtail. If you ever see it under the Grill section, it's worth a try.
Lobster Ravioli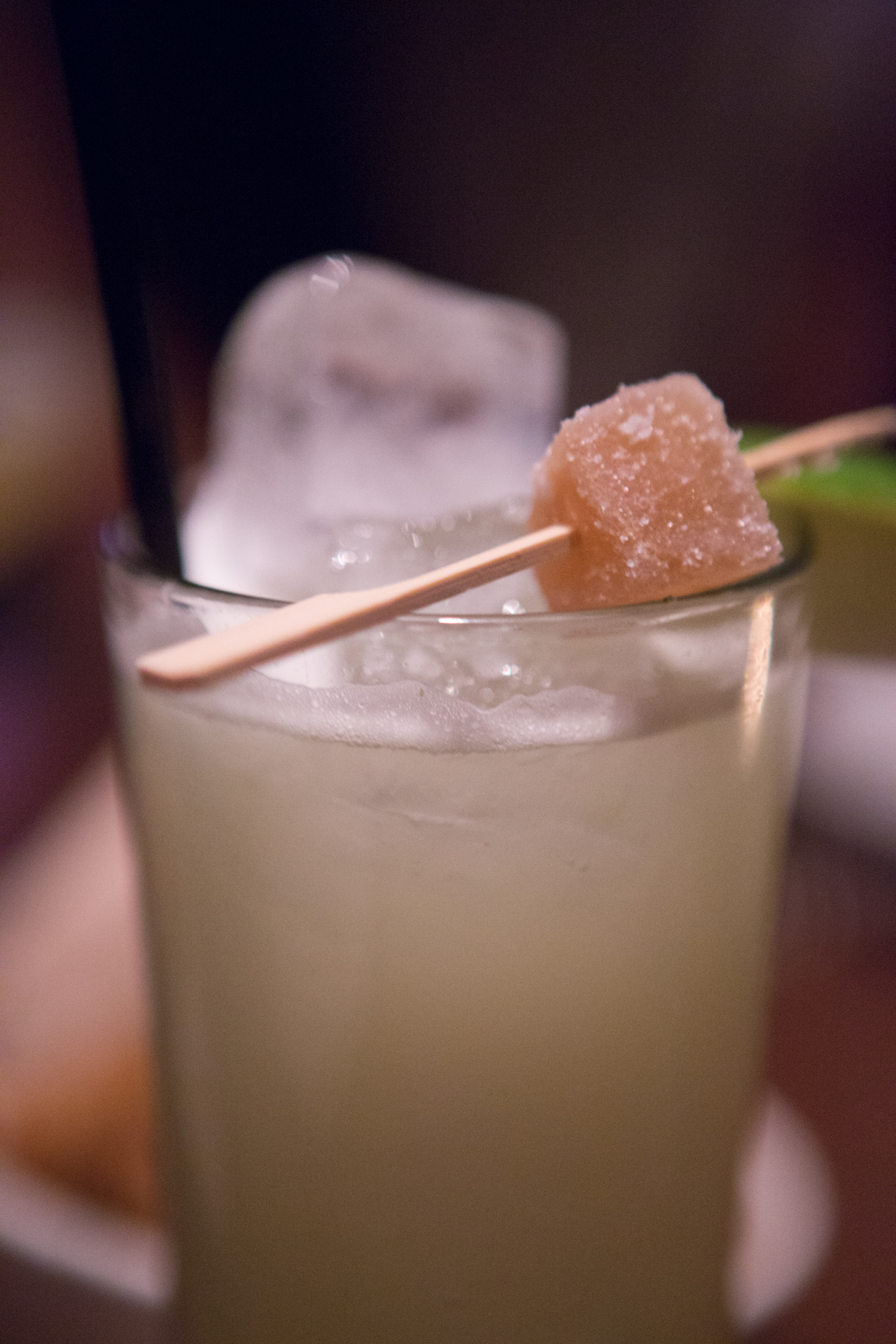 Ginger Ale
Locanda (website), 557 Valencia Street (Between 16th & 17th), San Francisco, CA 94110, 415.863.6800